AGENDAS DE POCHE EN CUIR VEGAN
ÉLÉGANT - PRATIQUE - DURABLE
L'INDÉCISION PREND LE DESSUS POUR CHOISIR L'INTÉRIEUR DE TON CLASSEUR?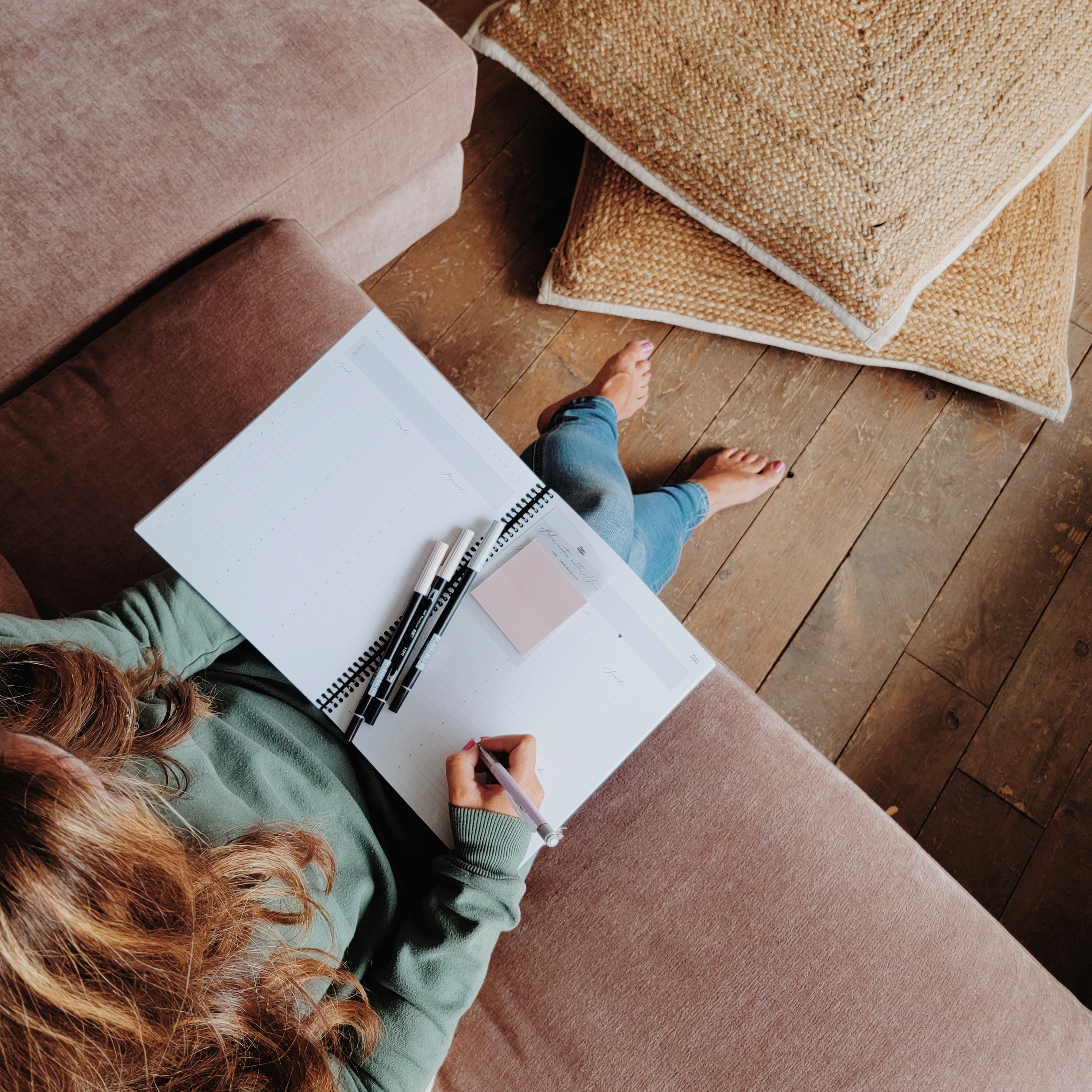 Your things aren't progressing, you're still procrastinating today, even at this moment 😱? Finally master your schedule once and for all! It's the appointment at the clinic that will no longer be forgotten, the to-do list that will finally move forward, it's even your feeling of accomplishment that will show up at the end of each day. It's your turn to find out what it's like to save so much time.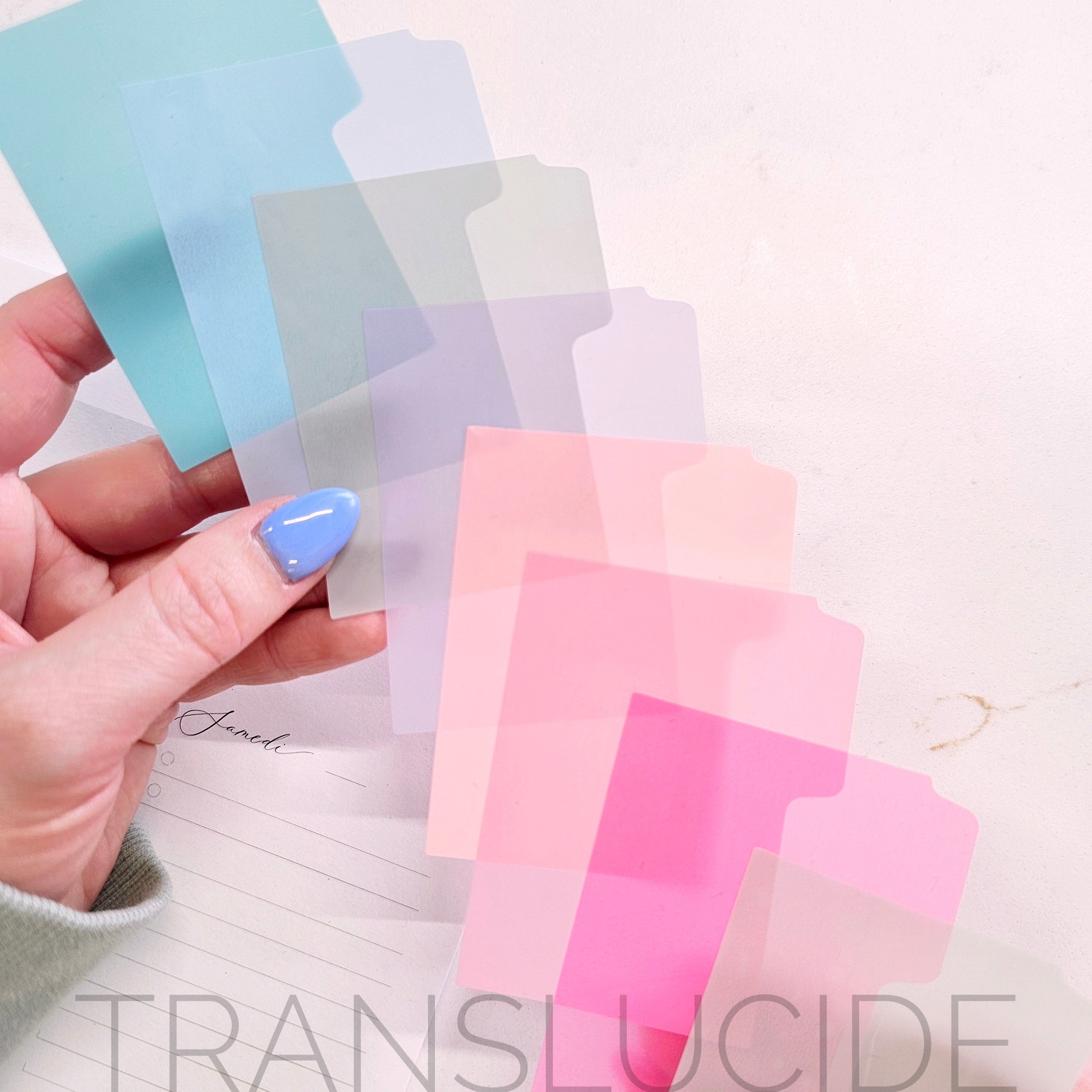 Les bloc-notes autocollants tendance.
You want to know how many choices we have online; Do you know the 101 Dalmatians? We have the equivalent of half the litter!
The essential lined notebook. The only one you won't want to put away in your pile of paper. It will stay on the corner of the desk, it will inspire you during the day. And it's guaranteed; you will love it so much. It's a real love story at first sight.
C'est qui Papier & Latté?
Mon bras droit à la conception de design c'est elle! Elle aide aussi à la conception de produits. Sa grande expérience dans le domaine nous permet de penser plus loin dans la conception pour rendre nos produits uniques en leur genre! Elle trouve toujours la touche spéciale à ajouter. Il n'y en a qu'une comme elle, et c'est avec nous qu'elle travaille! On est vraiment chanceux!

Isabelle

Graphiste et webmaster
C'est une humaine comme vous derrière les produits Papier & Latté.
J'ai créé une ligne de papeterie où le choix est quasi illimité! C'est ici que vous trouverez tout ce qui vous fera rêver!
Je fais la conception et le design de la majorité des produits.
Mon équipe et moi sommes là pour vous aider et répondre à vos questions. N'hésitez pas à nous écrire :)

Cindy

Propriétaire/conceptrice/graphiste
Le spécialiste de la logistique derrière mes trop nombreux projets c'est lui. Il en fait énormément, dans l'ombre. Alors donnons lui tout le mérite qui lui revient! Les décisions importantes je les prends avec lui. C'est mon conjoint et il est 100% impliqué dans l'entreprise. C'est même lui parfois qui emballe les colis! Il est aussi en charge des distributeurs.

Jonathan

Directeur logistique
J'ai la chance d'avoir une personne extraodinaire pour m'aider à répondre rapidement pour offrir le meilleur service à la clientèle possible. Vous avez un projet en tête, une demande importante ou qui nécéssite une réponse rapidement, Martine est là pour coordonner le tout. Il suffit de nous envoyer un courriel via le formulaire dans l'onglet ''nous joindre''.

Martine

Directrice service à la clientèle
Thanks to this recipe book containing your best taste pleasures. Never again will you be heard crying out, "Come on! Where did they go, my good recipes? ".
Papier & Latté
ECO-RESPONSIBLE BRAND
A line of useful, practical stationery made in Quebec from recycled paper... WOW, this is a purchase that pleases the eyes, the heart and the values: guaranteed 100% quality and without guilt! A local and eco-responsible purchase that you will completely fall in love with.
...
WE ARE CERTIFIED ENTERPRISE ENFANT SOLEIL SINCE 2021!
Social commitment is at the heart of our philosophy. Becoming a certified Entreprise Enfant Soleil allows us to act concretely in favour of the well-being of sick children in Quebec and their families.

About
Here, we sell much more than notebooks and planners. We sell a vision. When you buy products from Papier & Latté, you are also buying our philosophy. There's something to be proud of! To learn more about the values that drive us, make yourself a delicious coffee and come read our about section!
I want to learn more